Apa itu CTS?
Carpal tunnel syndrome is pressure on the median nerve -- the nerve in the wrist that supplies feeling and movement to parts of the hand. It can lead to numbness, tingling, weakness, or muscle damage in the hand and fingers
maksudnye tangan sakit sangat-sangat bila dah banyak sangat menulis atau menaip dengan keyboard. Mungkin mama sakit ni disebabkan dari zaman UiTM lagi dah jadi secretary sana sinun dengan komander dan assgt nyer yang melambak, keje skang pun byk menaip report.
last two weeks started dengan bengkak di pangkal ibu jari kanan dan rasa numbness around the hands. rasa ada eletrik bila kena air yang mengalir. rasa sakit dari pergelangan tangan ke bahu. Actually rasa numbness tu dah lama dah on and off since that time actually CTS dah ader cuma ambil endah tak endah jer. bila dah sakit sgt sampai nak angkat Raniah pun tak boleh, barulah kelam kabut cari punca. Pegi klinik Mediviron panel MQA consult and tanya,lpas tu mtk refer ke UMSC.
Di UMSC buat appointment dengan pakar orthopedic Prof. Dr. Tunku Kamarul yang amat profesional dalam pandangan kami dalam menjelaskan punca-punca, simptom dan rawatan yang boleh dilakukan. Selepas berdiskusi beberapa minit kami diberi dua pilihan.
operate 15 minit - sejam balut per sumer. 2-3 weeks physiotherapy dekat rumah dan masalah selesai permanently.
2. pakai spleen (sori kalo salah eja)
pakai spleen bagi mengelak kite tekan median nerve yg tertekan tadi tu. rupanyer macam glove di bawah ader padding bawah nerve. disadvantage bukan penyelesaian muktamad, the pain is there but mildly with medication and physio. spleen ni bawah seratus jer.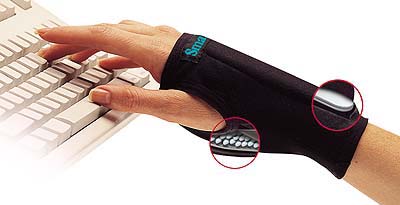 Kos surgeri CTS Carpal Tunnel Syndrome di UMSC University Malaya Specialist Centre lebey kurang RM1600++ Surgery Cost for Carpal Tunnel Syndrome in Malaysia at UMSC is about 1600++
we opt for Surgery dan harap semua berjalan lancar besok, insyaallah.